Meet Carrie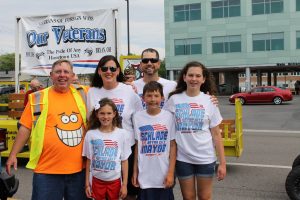 Bryan City Council At Large member, Carrie M. Schlade has announced her candidacy in the November 7, 2017 election for the position of Mayor in the City of Bryan.
Schlade and her husband, Dr. Joshua Schlade reside in Bryan along with their 3
children, Lillian, Elijah and Emma.
Carrie M. Schlade was elected to Bryan City Council in November 2015. She is a past member of Bryan City Schools PTO, Bryan Planning and Zoning Commission and Community Reinvestment Area Board for the City of Bryan and former President of Bryan Soccer Association.
She is also the current Treasurer/Secretary for the Williams County Republican Central Committee and a member of Bryan Civic League.
Schlade is an active member within our community, volunteering many hours, including teaching Junior Achievement in Bryan City Schools. Schlade and her family are members of Trinity Lutheran Church, Bryan.
Schlade is a graduate of Ayersville High School and Northwest State Community College, Archbold.
Schlade has a passion for the Bryan Community and has an energized approach to leadership. Schlade continues to be a conservative voice on Council regarding fiscal responsibility.
Carrie M. Schlade will bring forth a New Generation of Leadership as Mayor of the City of Bryan.